Neither of the punks!
Came down with a full-blown case of the flu!
Summer flu... which should be a contradiction of terms.
Yesterday, finally awoke feeling a human being again. To be sure, a weary, noseblowing, coughing being.
Better if a coffee bean. haha... humor also severely affected.
In the meanwhile, all the stuff taken from study, piled neatly, and not so neatly, is
s t i l l
in the living room, as well as the half-opened shelving packages.
Shall I put in another *
sigh
* here? I
do
sigh a lot. *
sigh
* for this, too.
Tomorrow I hope to be up to finishing the org-orgy, started last week. Today, I see I'm still a bit low. (NOT another *sigh*!)
Yesterday, I finaly made it to the comp, and visited some lovely blogs, that make one feel even
less
-abled-bodied, as all very crafty, and making-of-things.
I found
Attic24
, where Lucy is going through those not-unmixed-joys of the first month of a new baby. (Babies made also in these crafty blogs!)
I especially enjoyed looking through
Laundry Etc
, with her many recipes for jams.
Today, I found
SilverPebble
. And discovered through her the existence of metal clay! Something exciting to think about, and perhaps the means to get those pendants out of imagination and into reality.
The last blog of yesterday, and the first of today,
Marmalade Rose
, gave me a boost, and is really inspiring — to do
20 minutes
a day of your craft/art/whatever.
Plus, she has the
most
delicous non-fattening pastry!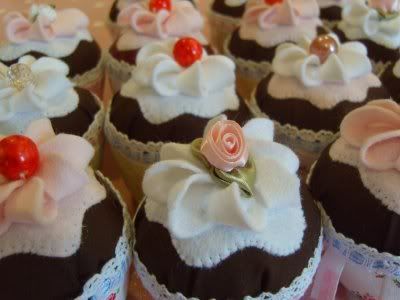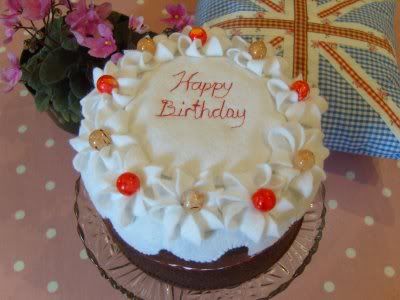 images © MarmaladeRose
20 minutes a day is something reasonable, possible, even in a end-of-flu nothing-in-its-place state.
Not quite my art, or craft, but right after lunch, I AM going to sew my beloved shorts, coming undone at the seams!
Off to a late lunch now.