The title above is from Jane's
post
at her blog,
Posy
, and below is a bit that I found beautiful. She had been musing on her life and that of her dear Grandma who had passed away very recently.
"

My wish is that when it is my funeral and if I have been privileged enough to have the same roles as Grandma; that my children and my children's children will know quite simply, whatever my failings, how deeply they had been loved

."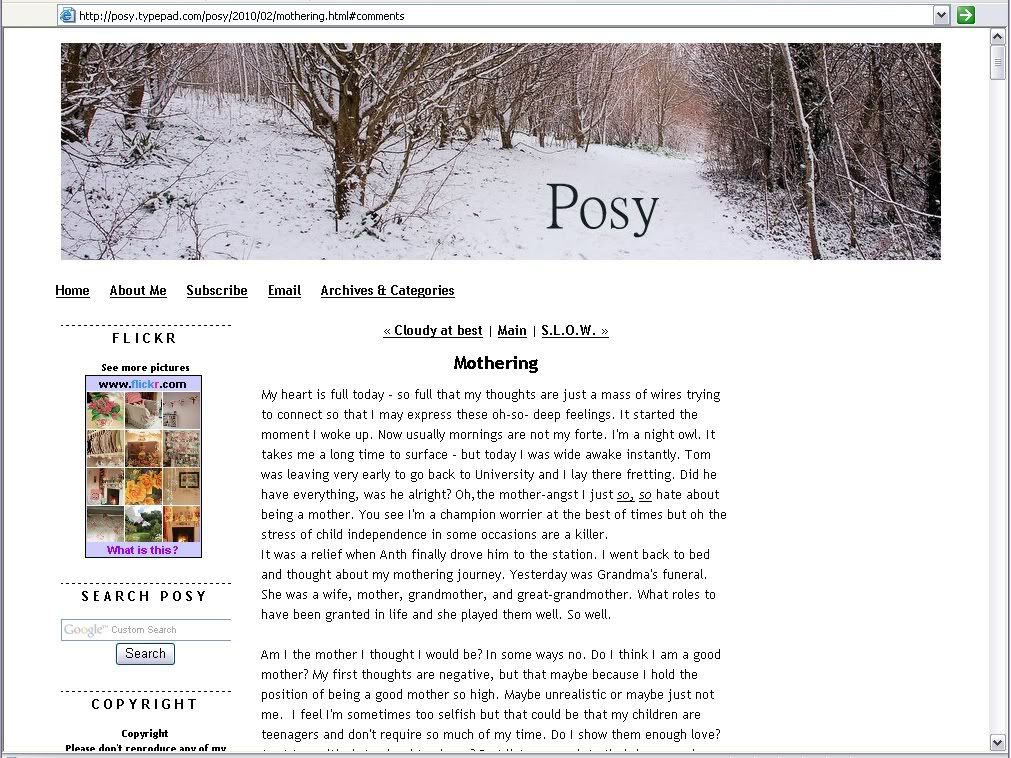 A beautiful post, and a good reminder when the "children", whatever their ages may be, are making us pull our hair out! And, most important, I believe that it is what mothers wish to say, but often don't, or can't.
So, thank you, Jane, for putting this into words and sharing with us.