On Monday, Hubby and Middle Son took the afternoon off, and we went to his friend's parent's
sítio
, country place.
Lovely people, lots of laughter, and a...
cottage!!!
The wife, two years younger than I and also an artist, remodeled the run-down, simple house into a cozy, beautiful, welcoming cottage.
They have there all I've been collecting information/pictures/desires about the last years...
•
pink dappled walls
•
white washed beams and panelling
•
roses, real and pictures
•
lavender bushes!!!
•
stone balls!!!
•
Neem trees!!!
•
and on... on... on...
Mama, I waaaaaaaaaaaant a sítio just like it, tooooooo!!!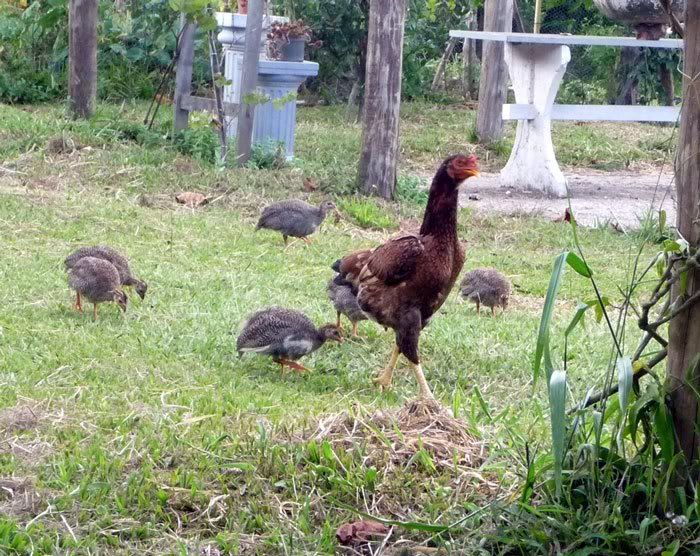 Roosty with young galinhas d'angolas — guineafowl (Numida meleagris)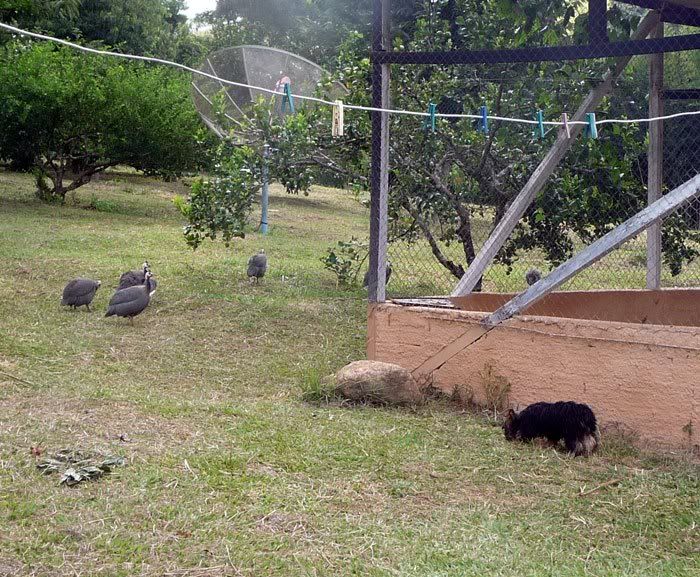 Leo The Brave facing the Guineafowl Gang
Who will run this time???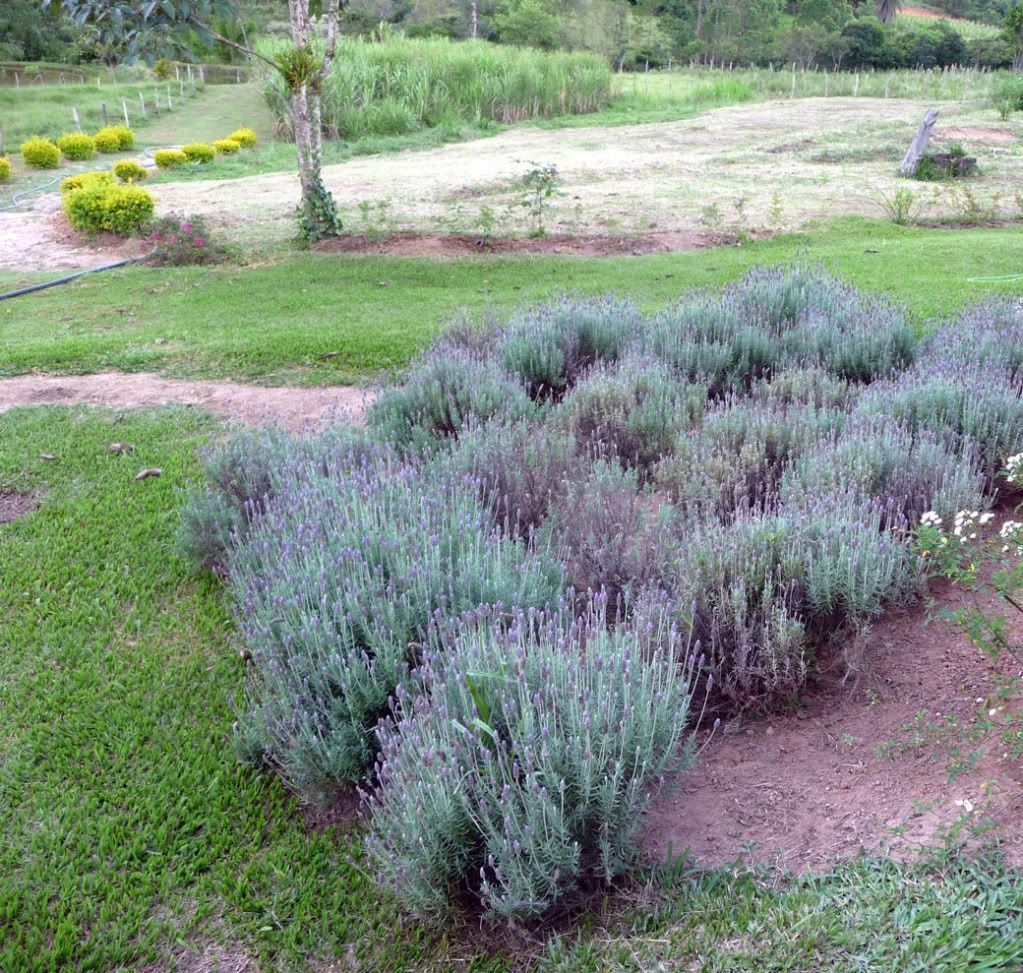 Lavender!!! My dream!
* one of them... ; ) *