This past weeked was Carnaval.
A
de facto
holiday, if not official, so you never know what will be open or not.
The government NOT, of course!... or banks...
Some supermarkets didn't open on Monday, much to my surprise.
Youngest Son went off with friends to a beach last Thursday.
Middle Son went to a friend's country place, a
sítio
, alternating time spent at the factory with Hubby.
Even though we worked "normally", we did manage to get away a bit to the countryside, away from
V
ery
N
oisy
N
eighbors
that are leading me into
madnesssss
, and to get some good revivifying energy from Nature.
Sunday Hubby and I went to have a late lunch at a town about an hour's drive away. The restaurant is situated a few miles before the town is reached. Very simple but well prepared food, interesting conversation with the owner, and lovely views.
* Click on images to see large format!
Over the top of the Moeda Mountains, the view of the valley
The restaurant is way down there....
A waterfall, on way down the mountain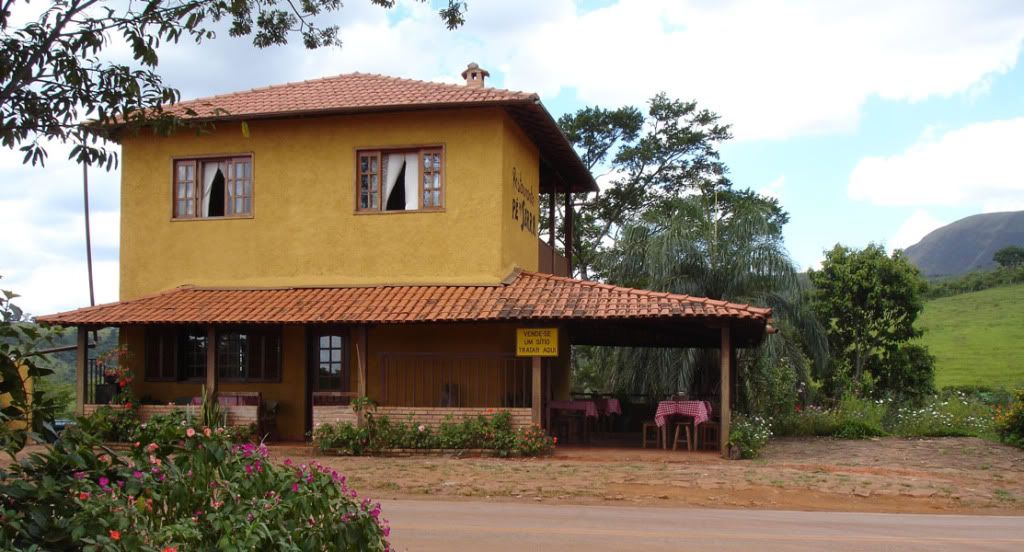 The restaurant, Pé da Serra
View from the varanda: mountains, roses, mandioca (the pointy-leaved plant);
in the background, waterfalls near the buildings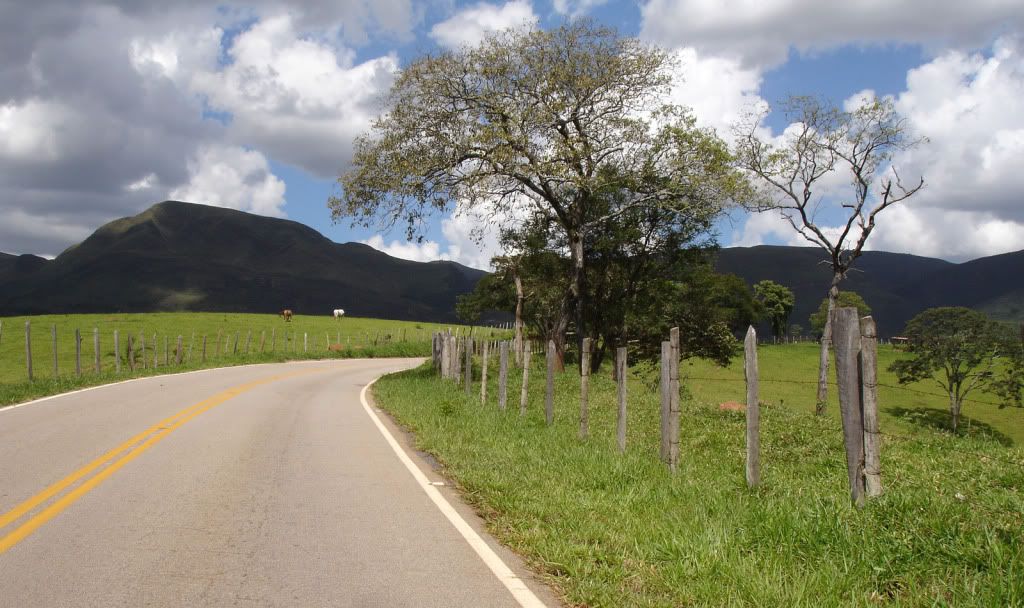 Drive back: horses in pasture & Serra da Moeda
Drive back, over the mountains again, view to other side
On the way back, we stopped at a friend's restaurant, visited with them and had dessert.
Hubby, strudel with chantilly and me, chocolate mousse.
(No dieting this weekend... it's Carnaval!!!)