Today Grandson came over for a visit.
First day as Independent Walking Man!
With his Mamãe and Papi walked in all by
shishelf
...
... rather unsteadly, true, but with no handholding or other support!
He has been in training for a little while now but still insecure and at the finger-clutching stage when wanting to get around on those
jus-wanna-bite-em
, short&chubby little legs — when in first gear, the one hand/one finger clutch; to rev up into fifth, the two hands/two fingers clutch.
But now... FREEDOM!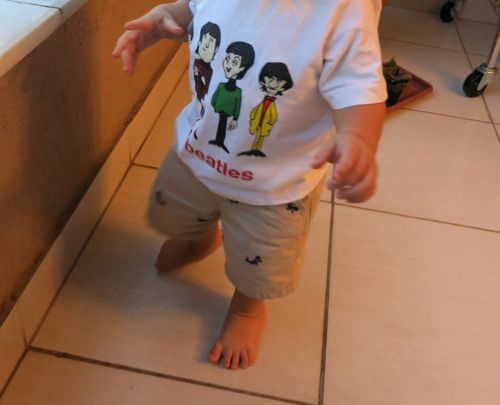 ***
I didn't have this with my kids: the sadness to see the Herr Baby phase ending...
I guess the older we get, the appreciation of Time's changes, the realization of the preciousness of each moment, is deeper and stronger.