And seems to be a
Very Nice Man
.
On the 6th October, Johnny Depp made a surprise visit to a London school after receiving a letter from student Bea Delap.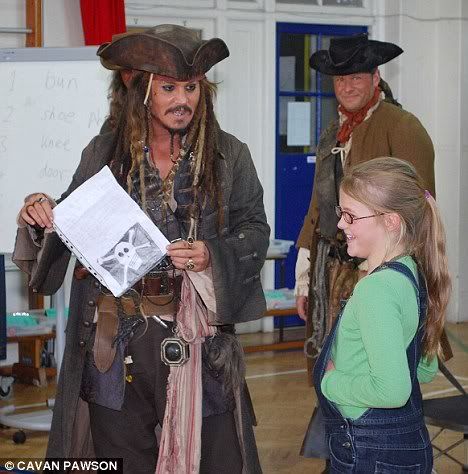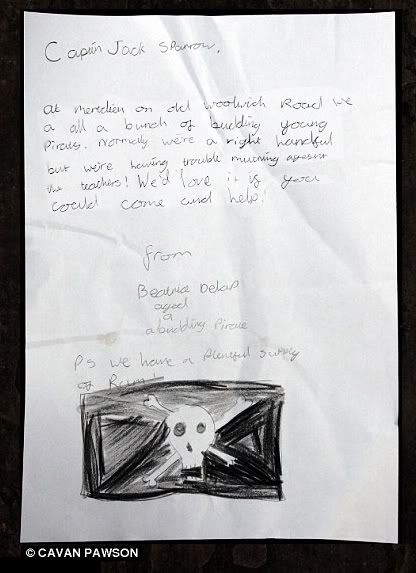 "Captain Jack Sparrow,
At Meridian on old Woolrich Road we
a[re] all a bunch of budding young pirates.
Normally we're a right handful but we're having trouble mutinying against
the teachers! We'd love it if you
could come and help.
from
Beatrix Delap
aged
9
a budding pirate
PS We have a plentiful supply of rum!"
Sources and for more information:
Daily Mail
;
Meridian Primary School, Greenwich
;
The News Tribune