This a photo from a
pousada
— ± bed-and-breakfast, or little hotel — site.
I haven't been there (although,
I wish!
) but it's so typical of our dream
mineiro
breakfast or afternoon
lanche
, that I just had to post it!
Quitutes
, juices, fruit, bread and a good
fogão a lenha
.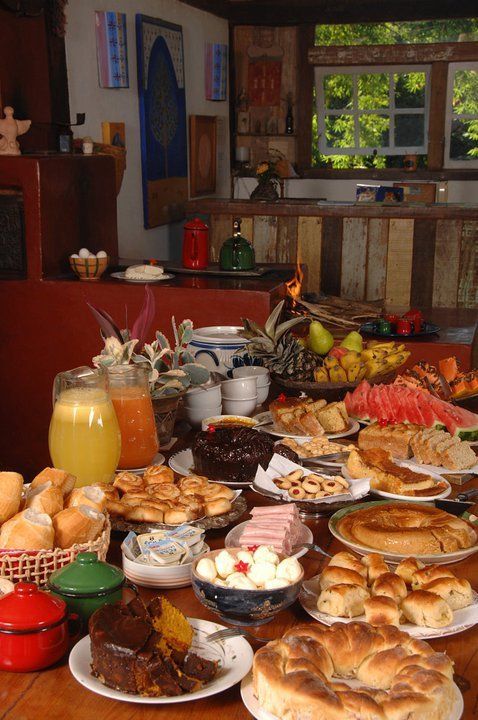 Ooops!
This from the web (of course!), but I didn't write down the complete site name, and now I'm not sure from which Pousada it is — the name I had doesn't have this photo on its site! Oh dear!
I have it as a
pousada
in Tiradentes, MG. As soon as I find the it (I hope!) I'll put the link.
Update:
Mystery solved - it's from their Facebook! Here's the link:
Pousada da Terra