"Now it is time for Venus to emerge from the light of the Sun, any day now, as the heliacal rising planet. Keep your eye on the pre-dawn sky, as many star priests and priestesses have done through millennia. This is just about the strongest position any planet or star can take, announcing the day."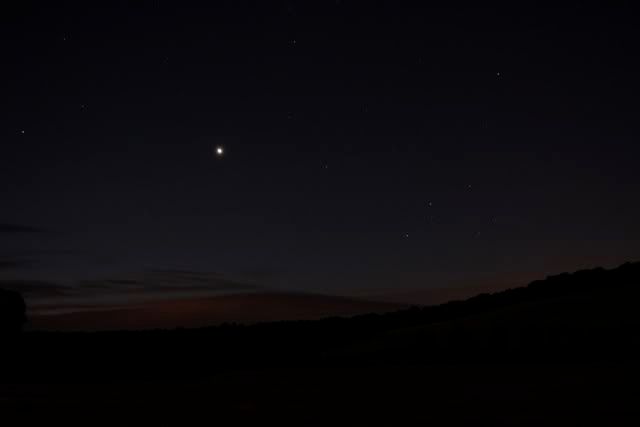 "The Lady of the Morning is radiant on the horizon.
Honored Counselor, Ornament of Heaven…
When sweet sleep has ended in the bedchamber,
You appear like bright daylight.
You render a cruel judgment against the evildoer;
You destroy the wicked.
You look with kindly eyes on the straightforward;
You give that one your blessing."
— from a

hymn to Inanna

, as given in

Inanna, Queen of Heaven and Earth
by Wolkstein and Kramer, via
Cosmic News
by M. Kelley Hunter
The Birth of Venus
by Sandro Botticelli
(look at all those wonderful, beautiful pudges!
forget the Twiggies, Bunchens, et al... Botticelli is the word!)
APOD - Astronomy Picture of the Day
Venus and the Moon at dawn, Nov 5, 2010